You no longer have to take a hiatus from your fitness goals when you hit the road - they go where you go!

Mandy does all the thinking for you. All you have to do is make the time and press play.
Build these short workouts into your next vacation, and your future trips, too!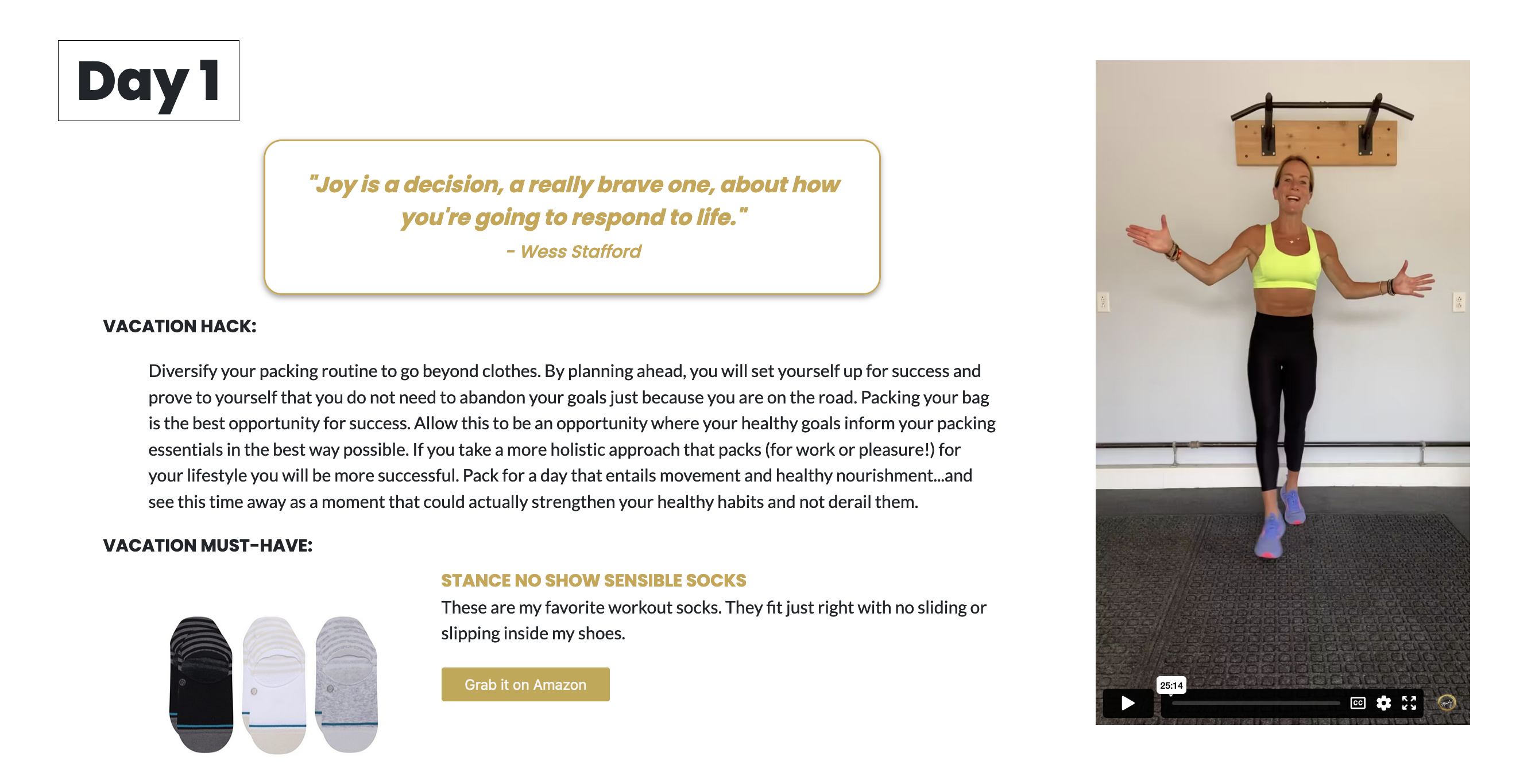 ✅ 12 days of NO-EQUIPMENT workouts
✅ Can be done anywhere with WiFi at any time
✅ Travel hacks to help you stay on track while you're on the road
✅ Travel must-haves to help you pack for your goals
✅ Quotes to inspire and support you